AMD Introduced Ryzen 7000 CPUs and New Chipset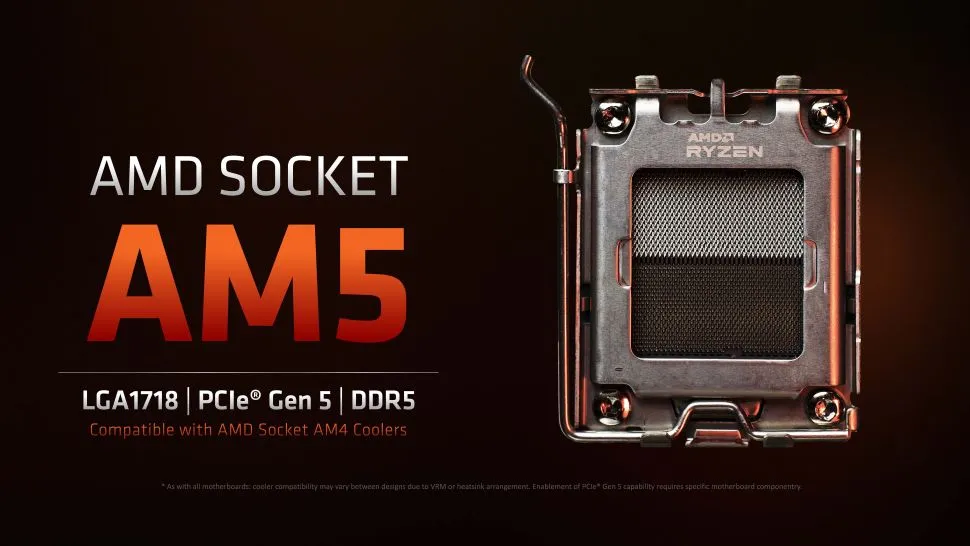 AMD CEO, Lisa Su revealed the upcoming Ryzen 7000 series processor and 600-series chipset motherboards. Both releases are expected to arrive in Q4 2022. AMD demonstrated a 16-Core Ryzen 7000 processor achieving 5.5 GHz in a gaming demo, and achieving a Blender render, 31% faster than its rival's flagship Intel Core i9-12900K.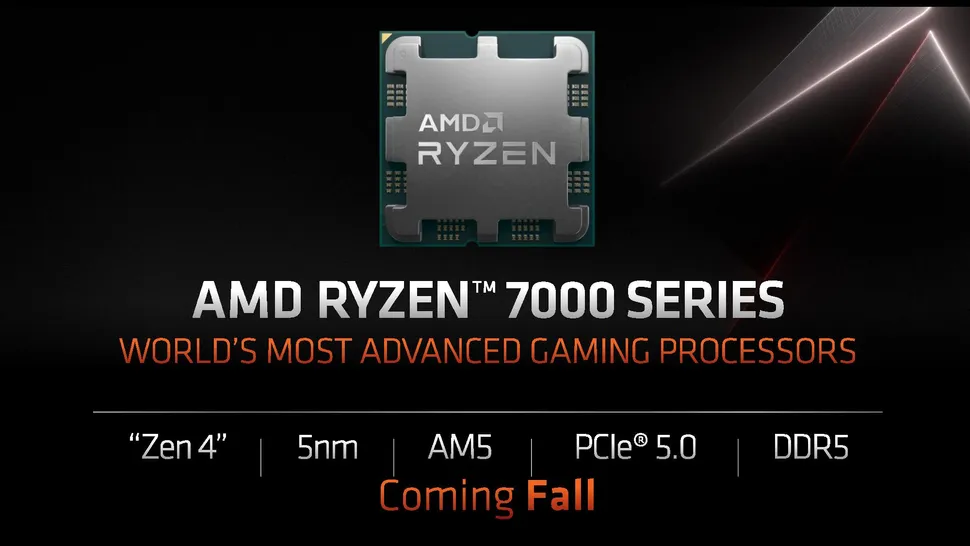 (Image: AMD)
The 7000 series processors, also known as 'Raphael' will also have 15% more single-threaded performance than their Zen 3 predecessors (exclude IPC), up to a 5 GHz+ maximum boost frequency, come with integrated RDNA 2 graphics, and will only support DDR5 memory. AMD claimed to have the world's first 5nm PC processor cores, a 6nm I/O die, and two times the L2 cache per core.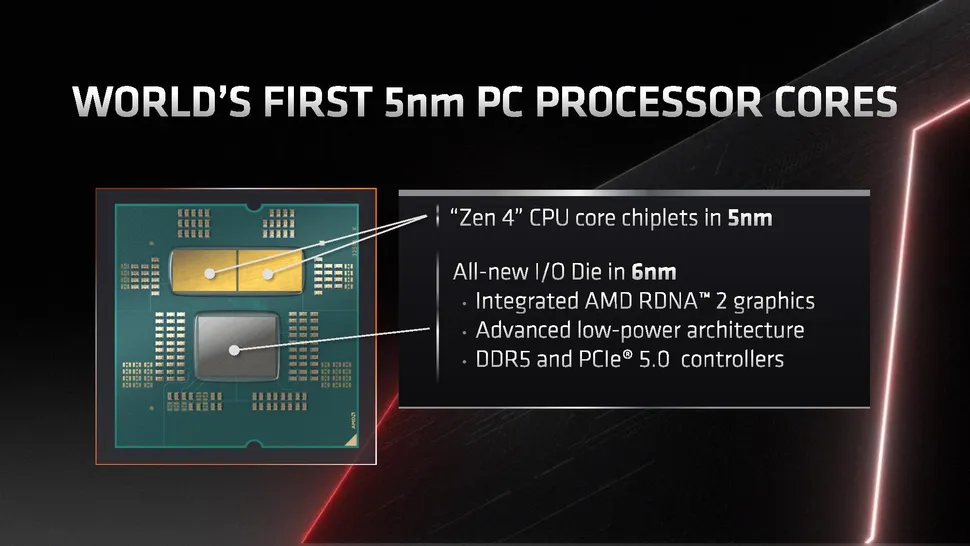 (Image: AMD)
Let us all look forward to the release in Q4 2022.